The Music Victoria Awards
The Music Victoria Awards (previously known as The Age Music Victoria Awards) are an annual Awards night celebrating Victorian music.
Music Victoria is thrilled to reveal that the 16th annual Music Victoria Awards will return in 2020 during Melbourne Music Week to celebrate the vast achievements of Victoria's music community over the last year. Despite live music coming to a standstill since COVID-19 restrictions came in place, there have been huge achievements by the Victorian music community.
This year, Music Victoria is pleased to introduce three new and updated Award categories including the Outstanding Woman in Music Award which recognises the achievements of not only musicians but also women behind the scenes, such as industry professionals, management and crew, as voted by the Music Victoria Board. For the first time, the Awards will also present the new industry-voted category for Best Producer as well as the merging of Best Male and Best Female Musician to become the public-voted award for Best Musician. The Archie Roach Foundation Award for Best Emerging First Peoples Act will continue to provide one deserving artist with a cash grant and access to mentorship as part of the award.
Following a change in the Awards' eligibility timeline, all nominations for best album, song and individual genre awards in 2020 must be taken from music released between 1 September 2019 and 30 June 2020, to bring the Awards in line with the past financial year. However, no one will be disadvantaged by the new timelines, as any music released from 1 July to 30 August 2020 that would have previously been considered this year will be recognised in the 2021 Awards.
"It's been an incredibly tough year for the industry, but also a year where community spirit, ingenuity, and resilience have really come to the fore. The Victorian music community has so much to be proud of, and I encourage everyone to get involved with the Awards through submissions, voting and the event itself."
– Laura Imbruglia, Music Victoria Awards Event Producer
Submissions are now closed for the 2020 Music Victoria Awards.
Watch the 2020 Music Victoria Industry Awards Live Stream here.
See the full list of 2020 Music Victoria Awards nominees here.
The Music Victoria Awards will be held on 9 December at Melbourne Recital Centre and livestreamed and broadcast via Channel 31.
Subscribe to our youtube channel to stay up-to-date.
CLICK THE IMAGE BELOW TO VOTE!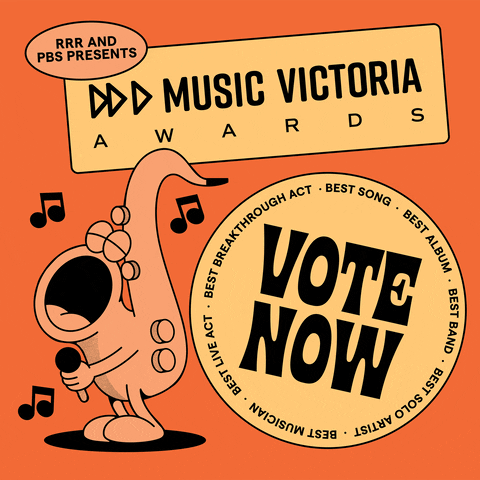 Voters go in the draw to win a slab of Brick Lane beer or a $100 voucher to spend at Billy Hyde Music on Yamaha brands (Yamaha, Line 6, Ampeg, Steinberg, Vox, Vater, EarthQuaker Devices)!
The Music Victoria Awards accept one vote per device.
Multiple votes from the same IP address will be removed before winners are announced.
Music Victoria thanks Major Partners Bendigo Bank, City of Melbourne and Melbourne Recital Centre for their ongoing support of the Music Victoria Awards